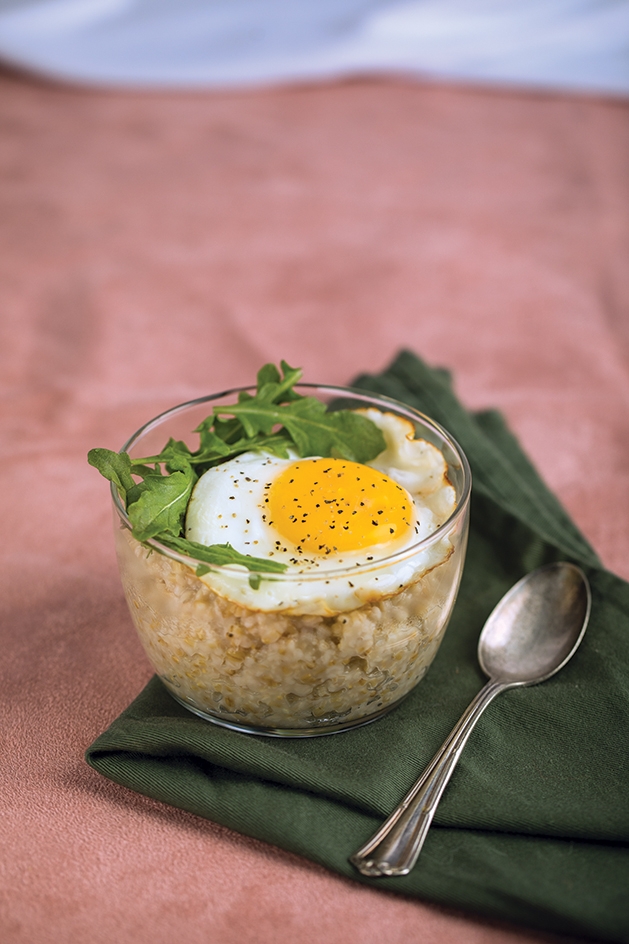 Freak Flag Organics and Taking Stock Foods Serve Up Delicious Bone Broths
The old adage, and once popular book title, Chicken Soup for the Soul, is no joke. Turns out chicken broth truly is a restorative food. Dieticians claim that broth can help keep you hydrated, clear congestion and ease cold symptoms. Bone broth, commonly referred to as stock, may be even more beneficial for health-conscious consumers; and local business owners of Freak Flag Organics and Taking Stock Foods are making bone broths that are a tasty and convenient source of nutrition.
Broth vs. Stock
Basically, traditional broth is a thin liquid made from boiling meat and/or vegetables. Stock, or bone broth, is thicker because it's made from boiling bones, and it contains a power punch of protein due to the collagen released from the bones during cooking. That's why lots of people who follow high protein paleo, keto or intermittent fasting diets have gravitated toward drinking bone broth as a meal or snack. Amino acids and other vitamins and minerals like potassium, calcium and vitamin D are also sometimes found in bone broth.
Nutritious, Delicious and Convenient
The trouble with trying to incorporate bone broth into at-home dishes is that it takes so long to make. Fred Haberman, a founder of Freak Flag Organics, says, "I have a passion for soups in the cold of winter and I'm known in the family to make soups on Sundays." A good bone broth is the base for many soup recipes, but Haberman says making stock takes a fair amount of time. He says, "I made some [bone broth] after Thanksgiving, using the turkey carcass. [Cooking bone broth] takes a minimum of four-to-five hours, but I did it for seven hours to make it more robust. I added celery, carrots and garlic. It was very good." But Haberman envisions people being able to have a bone broth that already tastes great, but doesn't take that long. That's what inspired Haberman and Freak Flag Organics chef Mary Jane Miller to create their brand of bone broths that are ready to heat and eat.
The pair experimented a lot with flavors because plain chicken is just not that "freaky." "Lots of bone broth tastes medicinal to me," says Haberman, who knew there must be a better way to create flavorful bone broth that is still organic. The flavors Freak Flag Organics came up with are coconut chicken, chicken tortilla and lemon pepper chicken. "We're getting rave reviews for the coconut chicken," Haberman says. "It tastes great sipped, and you can also make simple recipes by adding protein like chicken and a few other ingredients like scallions. With our lemon pepper chicken broth, you can have chicken noodle soup in minutes by simply adding chicken and noodles. You can also use our bone broths as a base for something more extravagant like using our chicken tortilla broth for enchiladas or our coconut chicken broth for a phenomenal Thai food dish; adding things to 'freak up' your dish or soup."
Another local business also features high-quality broth—Molly Clark and Maddy Kaudy of St. Paul started Taking Stock Foods with their 25 years of combined culinary experience. They wanted to create a restaurant quality stock for at-home use and began selling their slow simmered signature bone broth recipe at local farmers markets. Clark says bone broth fits in perfectly with the popular Whole 30 and other low carb, high protein diets, noting that it seems more people have been on diets during the pandemic than ever before and people are also cooking from home more and looking for performance foods, not just a typical ingredient, for flavor, but something that is also nutritional. "[Bone broth] is a convenient food if buying premade or making and storing," Clark says. "It's clean and easy."
Clark agrees with Haberman that some store-bought bone broths can have a less than pleasant flavor profile, but Clark and Kaudy's approach is to create a clean tasting signature profile that is more typical of traditional broth. Clark says, "When people experience it, it smells like Thanksgiving or chicken soup because it's made with real ingredients." The Taking Stock Foods bone broth flavors include classic chicken, low-sodium chicken and ginger turmeric.
Freak Flag Organics Bone Broth and Taking Stock Foods Bone Broth are certified organic and can be found at Whole Foods.
Overnight Savory Oats 
from Taking Stock Foods
Ingredients:
2 cups Taking Stock Classic Chicken Bone Broth (one package)

1/2 cup steel cut oats
Instructions:
Combine oats and broth in a saucepan or smaller container. Place in refrigerator overnight, or at least eight hours. After soaking, bring the oats and broth to a simmer in a medium saucepan. Simmer for five minutes, until oats are tender. Serve immediately.
Chicken and White Bean Chili from Freak Flag Organics:
Ingredients:
2 tsp. olive oil
1/2 cup chopped onion
1 (16 oz.) container Freak Flag Organics Chicken Tortilla Bone Broth
1 (10 oz.) can chopped tomatoes with green chilies
2 cups shredded cooked chicken
1 (15 oz.) can white northern beans, drained
1 (15 oz.) can corn, drained
In a medium pot, cook peppers and onion in olive oil over medium high heat until softened, about 5 minutes. Add broth, chicken, beans and corn. Simmer until all is heated through.
Serve topped with garnishes as desired. Garnishes: cilantro, sour cream, avocado, chopped jalapeno, shredded Mexican blend cheese, crushed tortilla chips. Enjoy!